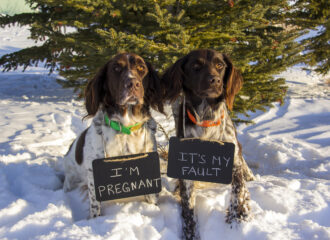 Four Point's J Litter
We are extremely excited about our J litter cross as it involves our two Dutch imports from the Chesannehof kennel in the Netherlands. We had planned on breeding Eden last winter but she spent three months in Idaho chasing chukar partridge, quail, Hungarian partridge, pheasants and grouse with Toby's sister and brother in-law. Eden decided...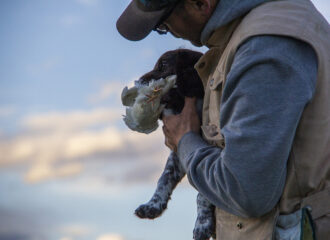 Four Point's I Litter
This will be Lou's fifth litter for us and will be bred by TCI. She continues to produce exceptional puppies that are like her, intelligent and methodical when hunting in the field with very good noses and the ability to hunt both feathered and furred creatures. Lou and her offspring are calm and affectionate pets in the home. Pups from...