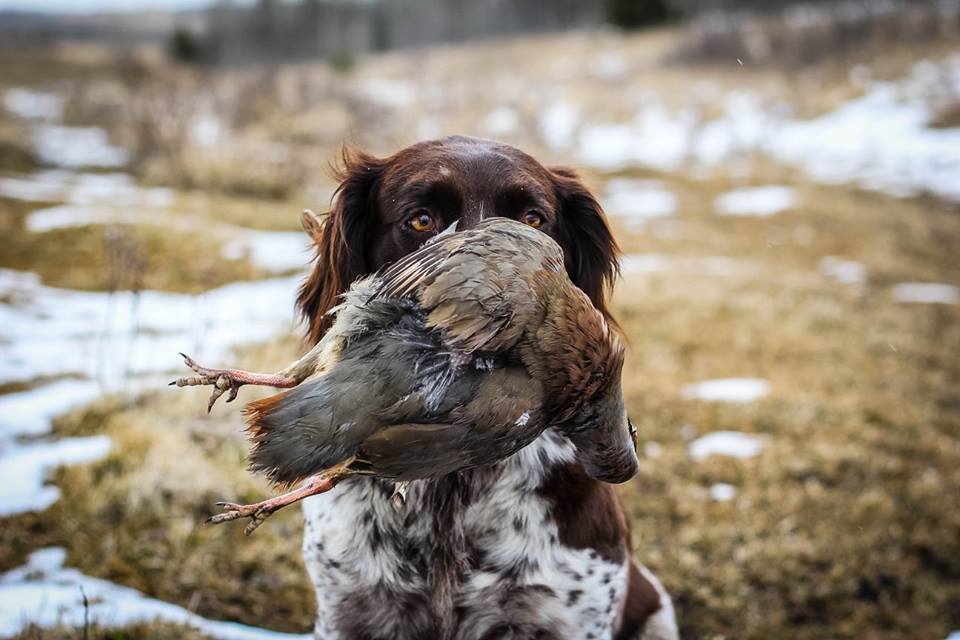 The North American Versatile Hunting Dog Association is a legally recognized nonprofit organization dedicated to fostering, improving, promoting, and protecting the versatile hunting dog in North America.
Underlying these aims is the desire to serve the interests of game conservation, prevention of cruelty to animals, and the gun dog hunter by helping the hunter to train his dog to work before and after the shot, on land and in water.
NAVHDA is an excellent compliment to the activities of sporting dog breed clubs and field trial organizations. It was created to supplement the activities of those clubs by providing a proven, standard method of evaluating the performance of all versatile hunting dogs, consistent with North American hunting practices, regardless of breed.
The SMCNA, established in 1993, is the original Small Munsterlander Breed Club in North America. The original twenty-three SMCNA charter members along with Paul Jensen, the first SMCNA Registrar, and Tom McDonald had the foresight to create a breed Club that was performance based and required prior approval for any dog to be used for breeding. This ensured that both the dam and sire had demonstrated their hunting abilities through approved hunting tests, and they meet health, temperament, and conformation standard. The SMCNA is dedicated to preserving the versatility of our breed true to the F.C.I. Small Munsterlander Standard of the breed as set forth by the German Verband for Kleine Munsterlander and adopted by the FCI (Fédération Cynologique Internationale). The SMCNA Club has over 450 members who are dedicated to the hunting abilities, health, welfare and promotion of our breed in the United States and Canada.